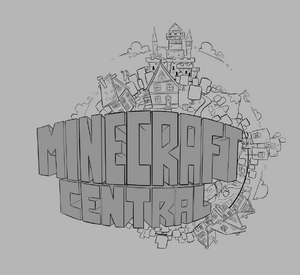 Minecraft Central, also known as MCCentral or MCC is a Minecraft multiplayer server. It was opened to the public the 1st October 2013. The founders and current owners are alex_markey and vislo. Minecraft Central has reached over 6 100 players. The server also a website of its own, http://mccentral.org. The IP used to connect to the server is MC-Central.net.
History
The development of Minecraft Central started in autumn 2013. In September 2013 the server already had a spawn and most of the minigames were working. In 1st October 2013 the server was officially opened. The original MCC had 4 Minigames but only 3 of them were playable. These were Hide and Seek, Survival Games, Skywars and (Castle Protect, unimplemented.) The server started to expand and more gamemodes were added.
The original Donator ranks were "Premium" and "Premium+". Later, in the 2nd February 2014, the new Donator ranks were added. These are: Coal, Iron, Redstone, Gold, Lapis, Emerald, Diamond and Bedrock. Old donators got Lapis rank. This was also when the 2nd Spawn model was released.
By the 18th of March 2014 the spawn was changed to be the spawn MCC currently has. Minecraft Central has had 3 logos.
Changes
Minecraft Central currently has multiple servers and Minigames to play on. The servers are Skyblock, Creative, KitPvP, Prison, Survival and Factions. Each one of them has their own Donator perks and different goals.
Dates when new servers/features were added:
Creative - 2nd February 2014
Skyblock - 2nd February 2014
KitPvP - 25th February 2014
Minigame stats - 3rd March 2014
Lobby amount increased to 3 - 16th March 2014
Prison and Survival - 29th March 2014
Minigame stats change - 6th April 2014
Skywars spectating - 8th April 2014
Leaderboards - 23rd April 2014
Factions - 6th July 2014
Animal mounts - 31st December 2014
Second Prison server opened - 23rd February 2015
3 new KitPvP servers opened - 1st March 2015
Second Factions server opened - 3rd March 2015
TeamSkywars added and Hide and Seek removed - 19th March 2015
Second Skyblock server opened - 10th April 2015
Particle Effects released - 25th April 2015
Website
In 10th of February 2014 the new site layout was released with the addition of Enjin profiles. Before this there had been 4 main buttons on the front-page. These were Forums, Donate, Vote and Bans.
Ad blocker interference detected!
Wikia is a free-to-use site that makes money from advertising. We have a modified experience for viewers using ad blockers

Wikia is not accessible if you've made further modifications. Remove the custom ad blocker rule(s) and the page will load as expected.